This preview shows page 1. Sign up to view the full content.
View Full Document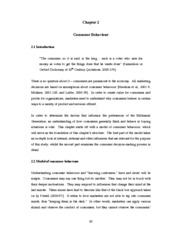 This is the end of the preview.
Sign up
to access the rest of the document.
Unformatted text preview: straints inherent in the ecology of the reference peer group. [Santos & Winegar, 1999:1]. It is always hoped that children will be positively influenced by what their parents deem as "acceptable" peers [Rotella & Zaleski, 2002:75 and Frankel & Myatt, 1995:300]. Parents have limited control in this 59 area, sometimes leading to paranoia and over protectiveness with regard to this research's respective age categories [Pettit, 1999:768]. In contrast, socioethological approaches have stressed that natural groups provide a variety of distinct social roles that may have a differential impact upon individual growth and development [Santos & Winegar, 1999:1]. Furthermore, some believe that social isolation is to the detriment of a child's soation [Mervis, 1998:467 and Creighton, 1994:35]. A question of interest is do these peers actually play such a significant role? 2.5.4 Families and households Traditionally speaking, a family is usually referred to as a group of two or more people related by blood, marriage or adoption that reside together. This family would consist of a father and a mother living in a socially approved relationship with their own or adopted children. The extended family includes grandparents, uncles, aunts, cousins and in-laws, whilst a blended family consists of a couple, one or both which was previously married, their children, and the children from the previous marriage of one or both parents [Hawkins et al., 2001:193; Engel et al., 1995:742; and Kotler, 2000:165]. The terminology and its content described in the previous paragraph have been undergoing numerous changes as society has changed. The typical family configuration is becoming very complicated, particularly for the Millennial Generation, and is sometimes referred to as a household. Examples would include a household consisting of two parents of the same sex or a group of non-related people living together. Households are becoming a more important unit of analysis for marketers because of the rapid growth in non-traditional families and non-family households [Hawkins et al., 2001:194; Rindfleisch et al., 1997:313; and Engel et al., 1995:743]. It is inevitable that families and households will evolve over time. This gradual change carries many implications for retailers and personal needs. In other words, how will retailers and brands be able to evolve in such a way that they will appeal to the families and households of the Millennial Generation? In addressing this issue, attention must be given to the life cycle of the respective entities [Rindfleisch et al., 1997:312]. 60 The family life cycle refers to the manner in which family members evolve. As this takes place, the needs and desires of the family also change, affecting what can be afforded, where spending priorities lie and how a purchasing decision is made. All this constantly changes as the family matures and moves through the various stages of its life cycle. Many researches point out that the family life...
View Full Document
This test prep was uploaded on 04/04/2014 for the course SOCIAL SCI 23 taught by Professor Salman during the Winter '10 term at University of the Punjab.