Cofounder
Andrew cofounded Course Hero in 2006 while attending Cornell University. In his spare time, Andrew enjoys tennis, cycling, hiking, and squash. And most importantly, he thrives on making memories with his family and friends through food, activities, travel, music, and experiences. Andrew holds a BA in Spanish from Cornell University. His favorite book is The Lord of the Rings by J.R.R. Tolkien.
CTO & Cofounder
Gregor joined Andrew to cofound Course Hero when he graduated from Cornell University in 2007. He leads Course Hero's strategic direction by working with team leads on major technical projects and goals. He is also heavily involved with the growth team and he's passionate about web technology, retrieval practice, and radical candor. In his spare time, he enjoys hiking, camping, cooking, games, TV, and movies. Gregor holds a BS in computer science from Cornell University. His favorite book is The Diamond Age by Neal Stephenson.
CEO, Course Hero
As EVP and CEO, John leads business strategy and product for Course Hero. Previously, John served in product management roles overseeing the company's Q&A Marketplace, Textbook Solutions, Mobile App, and Literature products for over three years. He specializes in growth, building and leading high-performing product and business teams. As much as he enjoys coding and tinkering in his spare time, he also likes to unplug and travel with his family as a way to refresh. John holds a BS in Computer Science from The University of Florida. His favorite book is Sapiens: A Brief History of Humankind by Yuval Noah Harari.
Vice President, HR
Vicki leads Course Hero's HR teams including HR Operations, HR Business Partners and Workplace. Since joining in 2011, she has developed people strategies and programs to support and grow our people, teams and culture. In her spare time, she enjoys spending time with her family and exercising her creative side through art, design and crafting. She holds a BS in Architecture from UC Berkeley and Masters Certificate in Human Resources from eCornell. Her favorite book is Bad Blood by John Carreyrou.
Vice President, Design
Genevieve leads Course Hero's Design team. Her focus is to make us the most customer-centric company we can be. Her most recent adventure has been learning to sail on the San Francisco Bay. She has a BS in Mathematical & Computational Science from Stanford University and a Masters in Human-Computer Interaction from Carnegie Mellon University. Her favorite book to read to her daughters is Rosie Revere, Engineer written by Andrea Beaty and illustrated by David Roberts.
Vice President, Business Operations
Devin leads Course Hero's Business Operations team. His focus is building scalable systems and processes to ensure operational excellence across content development, customer experience, and the tutor marketplace. Devin holds a BS in Biomedical Engineering from Northwestern University. In his spare time, he enjoys making pizza, exploring beaches, and playing games with his kids. His favorite books are adventure and travel stories, including Touching the Void by Joe Simpson.
Vice President, Finance
Kris leads Course Hero's Finance and Accounting team with a focus on enabling the effective prioritization of business initiatives in a scalable manner. Prior to Course Hero, Kris was VP of Strategic FP&A (Financial Planning and Analysis) at Shutterfly and held various leadership roles at eBay and Applied Materials. She has a BS in Industrial Engineering from Stanford and an MBA from UC Berkeley. When not immersed in Excel spreadsheets, Kris enjoys spending time with family, friends, and occasionally the treadmill. She is an avid reader and loves the Harry Potter series by J.K. Rowling.
Executive Vice President, General Counsel, and Chief Compliance Officer
Monique Ho serves as General Counsel at Course Hero. Monique oversees all legal matters including corporate governance, intellectual property, securities, compliance, regulatory and privacy. With more than 15 years of expertise in advising emerging companies, highly focused on technology companies, she ensures an effective legal and compliance process for the Company. Previous positions have given her an in-depth background in representing venture backed companies in financings, corporate and commercial transactions, M&As and IPOs. Monique attended University of California, Davis where she obtained a JD degree from King Hall School of Law. Her favorite book is To Kill a Mockingbird by Harper Lee.
Vice President, Brand and Communications
Niamh leads Course Hero's communications team. Her experience working with multisided platform businesses and building global communities underpin her empathetic and inclusive approach to strategic communications. Previously, Niamh led global communications at Shutterstock. Niamh holds a BA in European Business & German from DCU and a Diplom in International Business from ESB Reutlingen. She enjoys hiking, cycling, good food and great craic! She reads gritty biographies, with Tara Westover's Educated being a particular favorite.
VP, Machine Learning
Saurabh leads Course Hero's Machine Learning, Natural Language Processing, Search, and Recommendations teams and is responsible for shipping intelligent and personalized learning experiences to millions of students and educators. Saurabh has over 18 years of R&D and leadership experience in machine learning products in diverse industries such as DARPA research, social media analytics, consumer electronics, healthtech, and edtech. Saurabh has technical publications and patents in Speech Processing, Natural Language Processing, and Information Retrieval and is on the review committee for NAACL, COLING, and other academic conferences offering industry track Machine Learning papers. His favorite book is The Motive by Patrick Lencioni.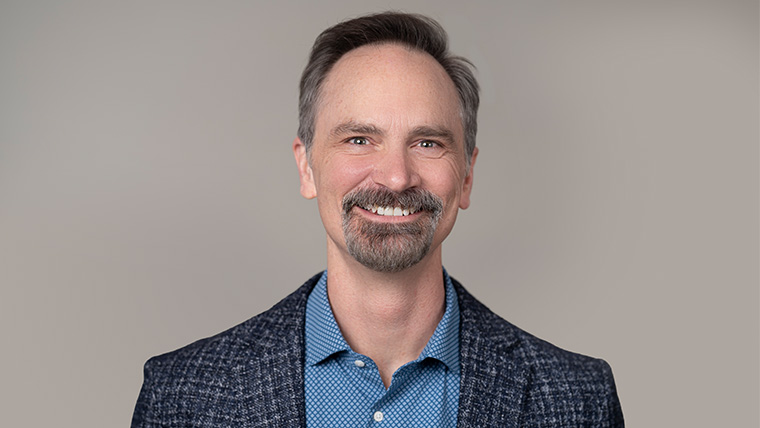 VP, Academics
Sean leads Course Hero's educator team and initiatives, including partnerships with faculty, development of Course Hero's educator platform and the creation of educator-focused content, events and workshops. Sean brings 20 years of experience in academia to Course Hero and is an expert in student-centered learning and critical digital pedagogy. Prior to joining Course Hero, Sean was a Senior Instructor in Learning, Design, and Technology at the University of Colorado Denver. He also co-founded Digital Pedagogy Lab, an international professional development gathering for educators committed to issues of diversity, equity, inclusion, critical digital pedagogy, and imagining a new future for education. Sean received his M.A. in English from the University of Colorado at Boulder. His favorite book is The Ingenious Gentleman Don Quixote of La Mancha by Miguel de Cervantes.
Vice President, Marketing and Partnerships
Andrew leads Course Hero's Marketing and Partnership teams. He leverages his experience in finance, product management, and content development to create and execute go-to-market strategies. He applies an analytical rigor to growth marketing initiatives and thoughtfully builds and promotes Course Hero's brand. In his spare time, he enjoys traveling, rooting for the Cal Bears, and trying new restaurants. Andrew holds a BS in Business Administration from UC Berkeley. His favorite book is The Alchemist by Paulo Coelho.
Executive Vice President and Chief Brand Officer
Harriet Seitler leads the shaping and delivery of Course Hero's core objective to be the trusted learning destination, for both students and educators. She previously spent 25 years in marketing for Oprah Winfrey as an Emmy Award–winning CMO for OWN, The Oprah Winfrey Network, and for Harpo Studios, where she led key programs such as Oprah's Australian Adventure and ChristmasKindness tour and wrote the iconic line "Live Your Best Life." Harriet loves cycling, family and friends, books, movies, great TV, wine, entertaining (especially Thanksgiving), traveling … and fresh flowers. Her favorite book is The Four Agreements by Don Miguel Ruiz.
Executive Vice President, Engineering
Josh is proud to have grown the Course Hero Engineering team sixfold since joining in 2014, and he enjoys helping engineers derive meaning and fulfillment from their work. His technical interests span web development, consumer products, UX/UI design, AI, and algorithmic complexity. In his spare time, he enjoys snowboarding, reading, traveling, woodworking, and gardening. Josh holds an MS in computer science from Stanford and a BS in computer science from Washington University in St. Louis. His favorite book is Managing Humans by Michael Lopp.
Chief Operating Officer;
Chief Financial Officer
Steve leads Course Hero's Business Operations, Corporate Operations, and Finance teams. He specializes in helping high-growth companies scale and prosper, as well as driving strategy, operational efficiencies, and business organization evolution. Steve spends his free time with his family and loves sailing, traveling, organic gardening, and building stuff out of wood. Steve holds a BA in history and Asian studies from Dartmouth College, an MA in international policy studies from Stanford University, and an MBA from the Stanford University Graduate School of Business. His favorite books are history and biographies. Next on the list is Washington by Ron Chernow.