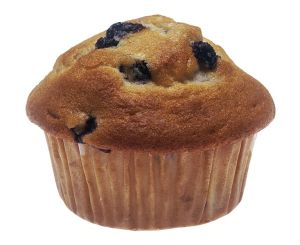 On the surface, this argument may not appear to be problematic. However, think about the individual ingredients: blueberries, raw eggs, flour, sugar, salt, baking soda, oil, and vanilla. Of these, blueberries are the only items that generally taste good on their own. I don't know about you, but sitting down to a bowl of baking soda doesn't sound too appetizing.
Here's one more example to make the fallacy clearer:
Women in general make less money than men. Therefore, Brenda Barnes, CEO of the Sara Lee company, makes less money than the male delivery drivers who work for the company.
Common sense will tell you the CEO of a company makes more money than the hourly delivery drivers. Additionally, a few quick minutes of research will confirm this inference.
false cause (non causa, pro causa)
Sometimes called a Questionable Cause fallacy, this occurs when there exists a flawed causal connection between events. The fallacy is not just a bad inference about connection between cause and effect, but one that violates the cannons of reasoning about causation. We see two primary types of this fallacy.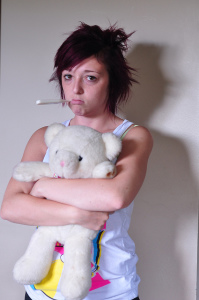 Accidental or coincidental connection occurs when we assume a connection where one might or might not exist. We say event C caused event E when we have no clear proof. Here's an example:
Yesterday Jen went out in the rain and got soaked. The next day she was in bed with the flu. Therefore, the rain caused her to get sick.
Most of us probably grew up hearing statements like this without ever realizing we were being exposed to a logical fallacy in action. Flu is caused by exposure to a virus, not to bad weather.
The other type of causal fallacy occurs with a general causation between types of events. For example, we know that drinking excessive amounts of alcohol leads to alcoholism and cirrhosis of the liver. However, not every individual who drinks excessively develops either of these diseases. In other words, there is a possibility the disease will occur as a result of excessive drinking, but it is not an absolute.
red herring (Irrelevant thesis)
This fallacy occurs when we introduce an irrelevant issue into the argument. The phrase "red herring" comes from the supposed fox hunting practice of dragging a dried smoke herring across the trail so as to throw off the hound from the scent. In logical reasoning, the red herring fallacy works in much the same way. No, this doesn't mean you make the argument while smelling like an old fish. What it does mean is that we attempt to distract the audience by introducing some irrelevant point, such as this:
Each year thousands of people die in car accident across the country. Why should we worry about endangered animals?
This argument is trying to get us to focus on dead people instead of animals. While car accidents and the deaths resulting from them are a serious issue, this fact does not lessen the importance of worrying about endangered animals. The two issues are not equated with each other.
Political campaigns are a fertile ground for growing red herring fallacies. If you think back to the 2004 Presidential campaign you will find a number of red herrings. For example, at one point we were inundated with ads reminding us that John Kerry's wife was heir to the Heinz ketchup fortune. The implication was that by extension John Kerry was a rich elitist incapable of understanding the plight of working class and middle class individuals.
slippery slope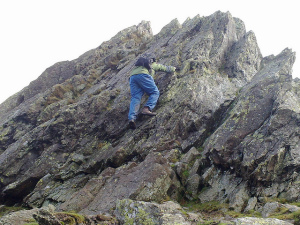 This fallacy occurs when we assume one action will initiate a chain of events culminating in an undesirable event later. It makes it seem like the final event, the bottom of the slope, is an inevitability. Arguments falling prey to the slippery slope fallacy ignore the fact there are probably a number of other things that can happen between the initial event and the bottom of the slope.
We hear examples of the slippery slope fallacy all around us:
If we teach sex education in school, then students will have more sex. If students have more sex, we will have a rash of unplanned pregnancies and sexually transmitted diseases. Students will be forced to drop out of school and will never have the chance to succeed in life.
Clearly, just learning about sex doesn't automatically mean that you will engage in sex. Even more unlikely is the fact that merely learning about sex will force you to drop out of school.
strawman
This fallacy occurs when the actual argument appears to be refuted, but in reality a related point is addressed. The individual using a strawman argument will appear to be refuting the original point made but will actually be arguing a point not made in the original. The best strawman arguments will argue the new point to a conclusion that appears solid; however, because their point is not the original point, it is still a fallacy.
Examples of the strawman fallacy are everywhere and can appear to be quite persuasive:
President Obama cannot truly have American interests in mind because he's not truly American but Muslim.
Statements similar to this were quite prevalent during the 2008 Presidential election and still appear on occasion. The assumption here is that if a person follows Islam and identifies as Muslim they clearly can't be American or interested in America. While there are many potential flaws in this argument as presented, for our purpose the most obvious is that there are many Americans who are Muslim and who are quite interested and concerned about America.
false analogy
When we use analogies in our reasoning, we are comparing things. A fallacy of weak analogy occurs when there exists a poor connection between examples. Structurally, the fallacy looks like this: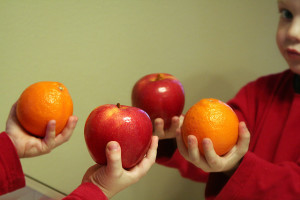 A and B are similar.

A has characteristic X. Therefore, B has characteristic X.
This fallacy often occurs when we try to compare two things that on the surface appear similar. For example:
Humans and animals are both living, breathing beings. Humans have civil rights. Therefore, animals have civil rights.
The problem in this argument is that while humans and animals are alike in their living and breathing status, there are numerous other ways they differ. We commit a fallacy when we infer that based on this initial similarity, they are similar in all other ways as well.
The other day while looking at houses, I heard another version of this argument from a real estate agent. The house I was looking at was an older house needing some TLC. I asked how old the roof was and the real estate agent responded:
I don't know for sure, but it's either 10 or 20 years old. You know, though, I put a roof on a house similar to this when I was younger and we haven't had to worry about it. It's been over 20 years now.
Ignoring for the moment that there's a big difference between a 10-year-old roof and a 20-year-old roof, the real estate agent mistakenly assumes that his roof and the roof of the TLC house are the same. They both provide a covering for the home, but that's about where their similarities end.