What you'll learn to do: Discuss appropriate ways to communicate to an audience outside of the company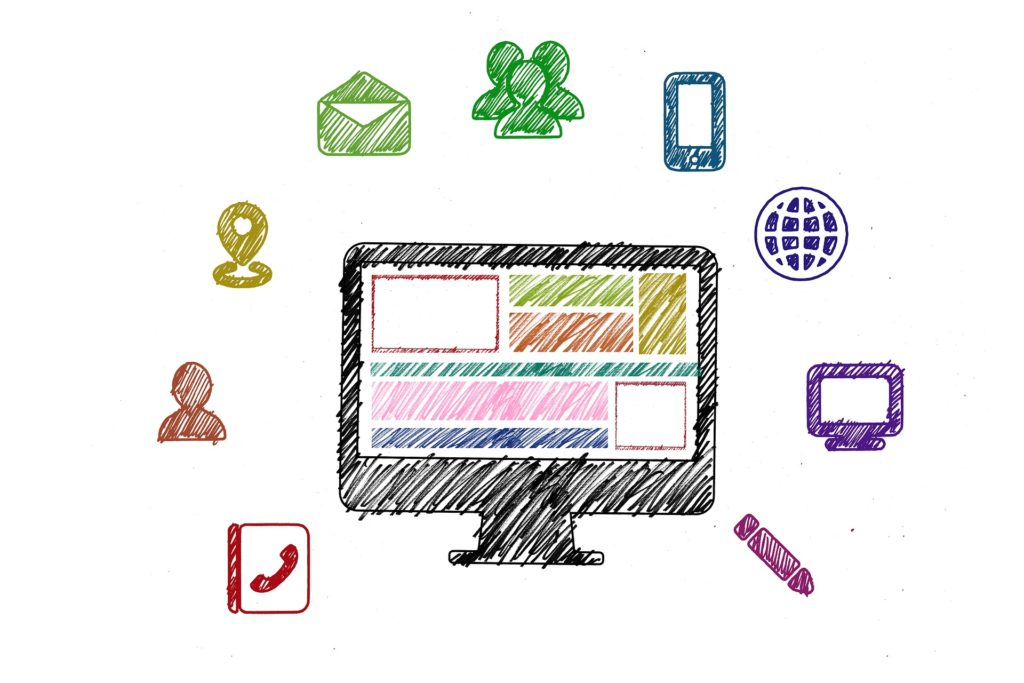 What are the various types of emails sent outside of company networks? How should employees respond to customer email messages? How should companies handle messages that are critical of the organization? What is the best way to respond to a specific customer request? How would an email sent to a business partner differ from one sent to a customer?
Learning Outcomes
Identify various types of external emails
Describe appropriate and professional responses to customers
Write a response to a critical message from a customer
Write a response to a customer's request
Types of External Emails
Some of the most common types of external emails in business communication are requests, direct claims, complaints and adjustments. Business letters could be used for any or all of these categories, but email is usually the preferred method of conveying these messages.
Requests
Request messages should should have direct subject lines: for example, "Available for Conference January 5?" Provide details of the request in the body of the message, "Would you please get back to us on your availability to speak at our conference January 5? We have your talk featured to be given in the large conference room at the beginning of the conference at 9:00 a.m." Close your message with a call to action and an appreciation, "Your presentation was the hit of the conference last year, and everyone is looking forward to your participation again. Please respond to us by December 9 so that we can finalize the invitations."
Here is an example of an external request message:
ABC Software
To: Mike Scott
CC: Western Sales Team
Subject: Exclusive Event: Executive Summit On Business Agility
Dear Mike,
Senior leaders like you know that delivering faster is critical to adapt to rapidly shifting customer expectations, competitive shifts, and regulatory changes. If you're facing these challenges, then most likely, so are your peers.
We thought you'd be interested in attending ABCs upcoming "Executive Summit on Business Agility" on June 15, where senior executives can engage with peers and co-create fresh ideas to solve their toughest business challenges.
Have meaningful, face-to-face interactions with other F500 senior leaders.
Learn directly from executives who are tackling similar blockers.
Participate in facilitated, expert-led discussions on how to architect your whole business system for speed, steering, and opportunity.
Please include this invitation code ES25V on the Request to Attend form. As an additional benefit of participating in the Executive Summit, enjoy a complimentary pass to the ABC-ON!™ business agility conference, June 15–17—in Phoenix, Arizona at the AAA 4-Diamond JW Marriott Phoenix Desert Ridge Resort where we will have Josh Jones, Dan Atware, and Jalissa O'Neill, as our distinguished keynote speakers.
To create a valuable exchange of ideas, this event is limited to 50 attendees. The event is filling up fast, so please respond within the next few days.
Best regards,
Dan Smith
Senior VP/ Sales
ABC Software
Claims
For a claim message, it is also best to state the major point as soon as possible. Use the subject line to express your reason for sending the message. For example, "Return Label for Order #123456." Then in the body of the message, immediately provide the details or justification for your request, "Please send a return label as soon as possible for my order #123456. The order, which I placed with your company on March 2, was for jeans with a 32′ inseam and I received a 36′ inseam instead." For the closing, give an appreciation and re-state the desired action, "I will look forward to receiving the return label in the next few business days. Thank you for your quick response."
Complaints
Complaint messages are similar to request and claim messages. Get to the point right away in the subject line, justify and explain in the body of the message, and end with a clear description of your desired outcome.
October 15, 2017

To: General Manager Best Eastern Hotels

From: Sheila Eastman

Subject: Erroneous Charge on My Stay October 4

Dear Mr. Smith,

Upon receipt of my hotel bill from my stay on October 4, I noticed I had been mistakenly charged for a room service meal. I did not have room service during my brief stay and would expect an immediate credit in the amount of $64.73 to my credit card account.

Thank you for your prompt attention to this matter.

Best regards,

Sheila Eastman


Adjustments
An adjustment message should begin with an immediate reference to the prior correspondence. As with all of the email messages we have discussed in this section, the main point should be stated right away. Also, the body of the message should provide details regarding how the request is being handled. Closing should be a positive statement referring to the good news of the adjustment.
October 16, 2017

To: Sheila Eastmen

From: Brian Smith

Subject: Your Credit for the error on your October 4 bill

Dear Ms. Eastmen,

Thank you for your message of October 15 requesting a credit for a mistaken charge to your bill. After a quick review, you are quite correct about the error in your bill. A credit of $64.73 has been issued to your credit card company and should be reflected in your next statement.

On behalf of Best Eastern Hotels, we sincerely apologize and hope that our prompt response to your request restores your faith in our company.

Sincerely,

Brian Smith

General Manager

Best Eastern Hotels


Practice Question
Customer Emails
Email communication to customers requires the utmost courtesy and skill, no matter whether the message contains good news, bad news, or is just informational. After all, no business can be successful without customers. Your email message to a customer may be the only direct interaction they have with your company, so ensure that you are thoughtful in crafting it properly.
One way of ensuring a positive customer experience with your email is to personalize it. People like to know they are communicating with another person, not just some large department in a larger company. Wouldn't you rather receive an email from "Susan" instead of "ABC Software Support"?
Second, always be appreciative of ANY communication sent to your company by a customer, as it is an opportunity to improve or deepen your relationship with that customer. Whether the customer is contacting you to provide a suggestion, complain about another department, or register a product defect, we always thank them for the opportunity to do better.
Finally, give some thought to the content of your email and how that could relate to the structure of your message. For example, when your message contains good news or is informational, it is always best to get to the point right away. We do not want to waste our customer's time reading through unnecessary background or other details before we deliver the crux of the message.
Here is an example of a good news message:
April 2, 2018

Re: A suggestion for your next release

To: John Goodenow

Dear John,

Thank you for taking the time to let us know of your idea. I brought it up at yesterday's project status meeting with the developers, and everyone reacted positively to your suggestion. In fact, we wanted to get more details from you about how you would like to see the feature to work. Would you be available later this week to spend a few minutes on the phone with Josh and Alicia, who own that area of the product architecture, to discuss?

Please let us know when a convenient time for the call would be. Once again, thanks for being a great customer and providing such useful feedback.

Best regards,

Bob

Senior Product Manager

ABC Software


Delivering bad news to a customer is never easy, because we naturally do not want to ever disappoint them. However, there will be times when a business email will need to address information that is going to be taken as bad news. There is some controversy about the best way to do so.
One school of thought believes that bad news should not be delivered right away in an email communication to a customer. It is thought that that type of message should begin with a "buffer"— perhaps the facts that led to the situation, an immediate expression of apology and empathy, or an appreciation of our relationship with the customer. This so-called "indirect" approach to communicating would then call for revealing the bad news in the middle of the message. The closing of this style of email would then end with a positive sentiment about future business, perhaps some sort of discount on the next purchase, etc.
The major problem with this indirect email structure is that it can be perceived by the customer to be insincere, unethical, and a "run around." Many people prefer to get the bad news directly and not feel as if they are being misled or manipulated. Suffice it to say that great care should be exercised before adopting the indirect method of delivering bad news to customers.
Here is an example of responding to a message in an indirect way:
April 2, 2018

*Bob Josephson

Re: A suggestion for your next release

To: John Goodenow

Dear John,

ABC Software is considered to be one of the most customer-driven software companies in the industry. Tantamount to that reputation is our responsiveness to customer suggestions for product features.

We thank you for your feature suggestion, and we are sorry that we will not be able to consider your suggestion for the next release as we simply do not have the staff to implement such a feature. As you may know, the growth of the software industry has put increasing pressure on the ability of companies to hire software developers.

We hope that you will continue to remain a loyal user of ABC and will not hesitate to send your suggestions to us in the future.

Best regards,

Bob

Senior Product Manager

ABC Software


While some may find this indirect approach more pleasant than an immediate no, as we mentioned, others may feel like this email is insincere and prefer a more direct message. Here is the same response modified to be more direct:
April 2, 2018

*Bob Josephson

Re: A suggestion for your next release

To: John Goodenow

Dear John,

Thank you so much for your new feature suggestion. We are sorry that we will not be able to consider your suggestion for the next release as we simply do not have the staff to implement such a feature. As you may know, the growth of the software industry has put increasing pressure on the ability of companies to hire software developers.

We hope that you will continue to remain a loyal user of ABC and will not hesitate to send your suggestions to us in the future.

Best regards,

Bob

Senior Product Manager

ABC Software


Learn More
For additional tips on writing customer service emails check out 
"10 Tips for Sending Better Customer Service Emails"
, an article from Groove about customer support software.
PRactice Question
Responding to a Critical Message from a Customer
As stated in the last section, any message from a customer is to be treated as an opportunity to improve the relationship with that customer. When a critical message is received, it is best to follow these guidelines:
Contact the customer immediately
Describe immediate remedy to the problem
Describe why the problem occurred
Describe action being taken to correct the problem going forward
Offer positive thoughts for the future
Often items two and three will be intertwined in your email: it can be hard to describe how you're addressing the issue without describing what went wrong in the first place.
Here is an example of how a critical customer message can be handled:
September 22, 2018

*Sara Hernandez

Re: Why doesn't your app work on my device?

To: Mark Griffiths

Dear Mark,

Thank you so much for sending in your inquiry. We took a look at the information and screenshots you provided, and it looks like your device may not have its location functionality turned on, which can prevent our app from working correctly. For guidance on turning on your location functionality, please look at the attached guide.

If this doesn't resolve the issue, please let us know, and we can work with you to solve the issue.

Sincerely,

Sara Hernandez

Customer Support Representative


Not all customer issues can be solved in just one email. Additionally, there may be complex issues that require multiple people to solve the problem. In these situations, it is essential to keep the customer aware that someone is looking into the request; however, sometimes things slip through the cracks.
Take a look at this email sent to a customer whose product wasn't working, and then failed to receive any response from customer service:
September 22, 2018

*Rick Donaldson

Re: Why don't I get service from your Customer Service Department?

To: Eddie Bangston

Dear Eddie,

We at Distance Golf are very sorry that our initial efforts to satisfy your request have fallen short. I was forwarded your email today from our Customer Service department, but I am able to inform you today that we have discovered the cause of the problem.

It turns out that the country club you joined is not currently on our list of supported golf courses for our GPS distance device. I apologize that Customer Service did not immediately get back to you with that information; it took longer than anticipated to discover when your country club was scheduled to be added to our support courses.

I am happy to report the good news that your country club is on the list of supported golf courses for the next software update release. You should be able to use our product to lower your scores as soon as the December 1st release. We've also attached a list of courses in a ten-mile radius of your country club that are currently supported on the GPS distance device.

Again, our apologies to you for the tardy response to your inquiry. Hopefully, you will get years of happy golfing from Distance Golf!

Sincerely,

Rick Donaldson

General Manager

Distance Golf


Practice Question
Write a Response to a Customer's Request
Responding to a customer request via email should follow much the same rules we have described in responding to any and all customer communication. We want to be concise and direct in structure, and courteous and appreciative in tone.
When responding to a customer request, use the subject line to reinforce your main point. Provide your answer to the request right away in the opening of your message. Use the body of the message to provide details, explanation and any additional information needed. Close with a summary and expression of appreciation and goodwill.
July 31, 2018

*Dave Waddell

Re: Your July 25 Inquiry Regarding Additional Education Discount

To: Dan O'Connell

Dear Dan,

Thank you for your message regarding Plato Publishing's discount to academic institutions. Yes, we do offer an additional discount for Higher Education purchases.

Our website has the complete schedule of the sliding scale used to calculate volume discounts off our list price. For academic institutions such as yours, we add an additional 25% discount to the volume discount price. There is also a monthly list of publications that are being offered at special prices that also will receive the additional academic discount.

I have attached a PDF list of our complete offering for your convenience.

We greatly appreciate your ongoing business. Please contact me if you have any further questions or needs.

Sincerely,

Dave Waddell

Customer Service Manager

Plato Publishing


Practice Question
Licenses and Attributions