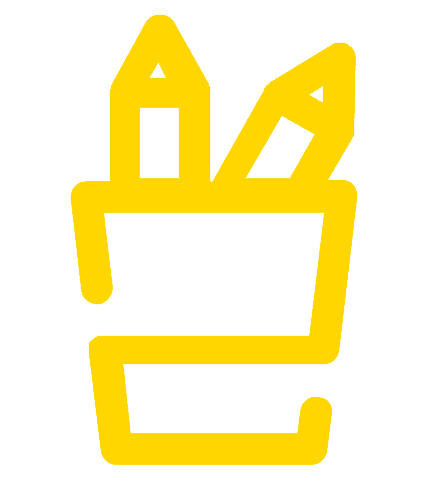 The assignments in this course are openly licensed, and are available as-is, or can be modified to suit your students' needs. Answer keys are available to faculty who adopt Waymaker, OHM, or Candela courses with paid support from Lumen Learning. This approach helps us protect the academic integrity of these materials by ensuring they are shared only with authorized and institution-affiliated faculty and staff.
If you import this course into your learning management system (Blackboard, Canvas, etc.), the assignments will automatically be loaded into the assignment tool.
Salty Pawz Assignments and Discussions
Half of the written assignments and discussions (32 in total) are based on a case study, whose focus is a fictional dog-treats business called "Salty Pawz." Many of these assignments take the form of asking students to give Wanda, the company's inexperienced owner, advice about how she can run her business more effectively. Lighthearted in tone, the Salty Pawz case study and associated assignments create a common framework for applying knowledge and skills developed through the course, encouraging students to demonstrate mastery of the content through real-world tasks and work products.
Alternate Assignments and Discussions
The other half of the written assignments and discussions (32 in total) use a variety of approaches, depending on the subject and learning outcome being assessed; many ask students to go beyond course content to form connections between research topics and what they've learned in class.
Using Assignments
We recommend assigning
 one discussion OR one assignment per chapter
, rather than all of them.
Some instructors prefer to stick with the Salty Pawz theme throughout the course; others like to use some of the alternates along the way. You can view any assignments or discussions below or throughout the course.
Guidelines for Written Assignments
For faculty using the assignments included here, there is also a set of guidelines regarding length, formatting, and other mechanical submission requirements. Instructors may download and modify these guidelines or use their own.
Licenses and Attributions